For more information and to book online please click on the events of your choice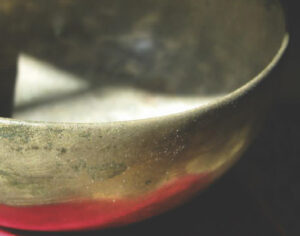 Meditatio Seminar 
This Meditatio Seminar witnesses to the new forms of community which are being produced by modern life-styles. Different as they are, the speakers in the Seminar share a common contemplative view of love as the source of communion.
The day will consist of two key note talks and interactive workshops. Contributors will include Laurence Freeman (Benedictine Monk and Director of The World Community for Christian Meditation), Peter Tyler (Author and Professor at St Mary's University), Josie von Zitezwitz (Benedictine Oblate); member from L'Arche community; Skyler Gibbon and Samuel Murillo-Torres from the Community of St Anselm, Lambeth Palace.
*************************************************
ART – Exhibitions at the Centre. Please keep up to date by looking at the NEWS page of the website
BEREAVEMENT
Meditation in a Time of Loss

with Liz Watson
BUSINESS
A Spiritual Compass for Leaders Navigating Chaos Led by Martin and Dierdre Quiery

PLEASE NOTE THAT THIS EVENT HAS BEEN CANCELLED.
CONTEMPLATIVE REFLECTIONS
A Radiant Darkness: A day of reflection exploring the heart's deep journey into the divine and God's deep journey in our hearts

 Led by Mark S. Burrows
Meditation in Movement & Benedict's 12 Steps Towards God Led by Terry Doyle and Fr Christopher Gorst

Living the Truth

Led by David Lorimer
Light Sitting in Light. Led by Martin Laird.
Who do you Trust? Led by Jim Green and Edmund Giszter
 

A Retreat Day

  Led by Fr Daniel O'Leary
Mind Full or Mindful? Led by Stefan Reynolds
Reported by Angels at Every Hour Led by Rev Nicholas Buxton
INTERFAITH
The Upanishads

 Led by Isabel Glover

Living from our fullness: the role of prayer and meditation.

 Led by Br John Martin Sahajananda 
Zen Meditation. Led by John Gaynor

Silence in Science and Speaking in Faith

. Led by Laurence Freeman OSB and Alan Wallace
LAURENCE FREEMAN OSB
1. Beginning Lent
2. Preparing for Christmas 
MENTAL HEALTH & MEDITATION
Mental Health, Recovery and Meditation

led by Andrew Dugmore
MOVEMENT & MEDITATION
1. Winter: Breathing Led by Lucy Barnes 
2. Spring: Releasing Led by Lucy Barnes 
3. Autumn: Grounding Led by Lucy Barnes and Wojtek  Karczmarzyk
NEW EVENT!
MUSIC AT THE CENTRE 
1. Nu Folk with Saskia at The Centre 
POETRY
Poetry and Meditation: Looking at how poetry can deepen the meditation experience Led by Rev Malcolm Guite
Haiku Poetry Led by Prof Peter Jaeger
The Fountain of Poetry: Faith and language Led by Canon Mark Oakley

Sacred Poetry and the Gift of Your Voice

 Led by Ashley Ramsden
Addiction and Grace Led by May Nicol
RETREAT WITH THE MYSTICS
The Saint, the writer and the Mystic Three Geniuses live the Crisis of Europe

 

Led by Stefan Reynolds 

Spirituality and Ecology:  Pierre Teilhard de Chardin and Thomas Berry Led by Prof Ursula King
The Cloud of Unknowing Led by Graeme Watson
Exploring the Spiritual Path with Dante and his Divine Comedy Led by Kim Nataraja
Teresa of Avila and St John of the Cross led by Peter Tyler
Thomas Merton Led by Fr Dan Horan
SCIENCE & SPIRITUALITY
Science and Spiritual Practices Led by Dr Rupert Sheldrake
Contemplation for an Age of Artificial intelligence  Led by Dr Marco Schorlemmer

Human Healing within the Science and Religion Dialogue

 Led by Dr Rev Gillian Straine
SPIRITUAL GROWTH COURSES
Introduction to Christian Meditation

led by Briji Waterfield and team 

Finding the Way – A course on Spiritual Growth

led by Liz Watson
TEACHING ON CHRISTIAN MEDITATION
WORKSHOPS
Painting the Words

with Linda Richardson